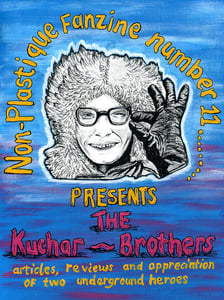 €

4.00
Issue 11 of Non-Plastique is wholly dedicated to the two Amercian underground film makers, The Kuchar Brothers!!
Interviews with Mike Kuchar, George Kuchar, Donna Kerness, Jennifer M. Kroot plus articles, reviews and more!
Just about everything you need to know about the past, present and future of these two underground heroes!